Welcome Message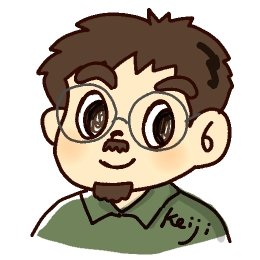 Welcome to Keiji's page! I'm a project professor at the University of Tokyo and researching the autonomy of construction machinery and field robots. I recently got a project manager position of "Collaborative AI robots for adaptation of diverse environments and innovation of infrastructure construction" in the Moonshot-type R&D Project Goal 3. (The web page link of the project is here). Also, please refer to the laboratory site for lab page in the Univ. of Tokyo.
永谷のページにようこそ!永谷は,2019年4月に東京大学 大学院工学系研究科 i-Constructionシステム学寄付講座の特任教授に着任し,建設機械の自動化や実フィールドで活動可能なフィールドロボットに関する研究を進めております.また,2020年12月より,内閣府のムーンショット型研究開発事業 目標3における「多様な環境に適応しインフラ構築を革新する協働AIロボット」のプロジェクトマネージャーに就任しました.(このプロジェクトのWebpageについては,こちらをご覧下さい..)永谷が所属する i-Constructionシステム学寄付講座のページにつきましては,研究室のサイトをご参照下さい.
What's new
Welcome message is updated.
Welcome messageを修正しました. (May. 1, 2021)
Internal Page for MoonShot is updated.
ムーンショットの内部ページを更新しました. (Apr. 13, 2021)
The data of papers are updated.
論文情報を更新しました. (Feb, 2021)
Contact
何かございましたら,下記Email Addressまでご連絡ください.
If you have something to contact me, please send an email to the following address.